about us
Kashwére was created over twenty years ago out of the inspiration to create a unique yarn that parallels the elegance of cashmere, yet has the convenience of easy, unfussy care.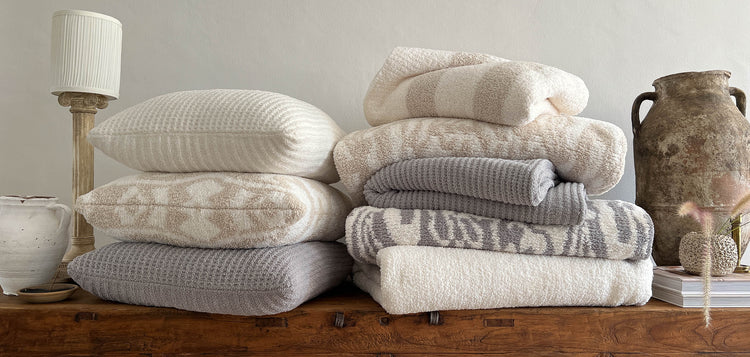 Out of this concept of livable luxury, Chenilla™ was born. Our blend, which is the original in this class of yarns, has earned a reputation for superior quality and softness.
With a variety of on-trend patterns, intricate weaves, and rich colors, our easy-to-care-for pieces will become staples in your home. Fair warning – you may as well order two because your pets will claim that cloud throw!
 Merri Gleckler, CEO / Owner of Kashwére, likes to say we are unfussy luxury for the discerning consumer – the ultimate harmony of self care, comfort, and beauty. 
All of our products are vegan, cruelty-free, and made to stand the test of time with sustainability top-of-mind.
We stand behind our products and create each piece with care and intention in the hopes that they will become beloved household staples. To put it simply: you'll cherish your Kashwére products and they'll love you back for a lifetime. Buy it once, love it forever. Say goodbye to your ordinary blankets and say hello to luxurious throws that you'll be proud to display on your sofa.
Kashwére is nourished by a love of comfort and fueled by a desire to exceed expectations.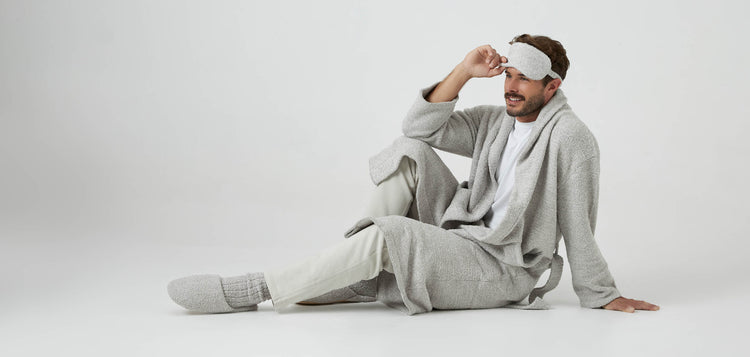 "We believe in the importance of how things feel. Not only how they feel against your skin, but also how they make you feel inside. We strive for a serene experience from head-to-toe, mind and body."  -Merri Gleckler, CEO
Merri Gleckler, CEO & Owner of Kashwére